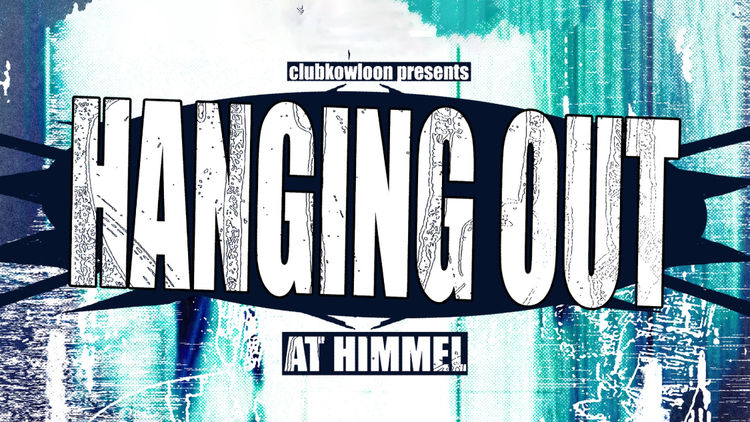 HANGING OUT with Upsammy (live), Niilas and EPI.
lørdag 9. desember 2023
We are back, at BLÅ/Himmel for HANGING OUT with Upsammy (live), Niilas and EPI. This event series focuses on a more open source format and bringing together friends and family from both far away and locally to share, play an hang out while listening to music. Happy to be taking over BLÅ/HIMMEL for an intimate and trippy session with your favourite artists.
SAVE THE DATE, COME EARLY, LEAVE LATE!!!
UPSAMMY live (Liveurope) https://soundcloud.com/upsammy For the third edition of HANGING OUT, We have the honour of bringing rising dutch artist UPSAMMY (live). As well as producing excellent music that's been released on labels such as AD 93, Die Orakel and Nous'klaer Audio, the Dutch artist's in-demand DJ and live sets have resulted in a rapid ascent through the European club scene. Since landing a residency at De School in Amsterdam, her sets have propelled her through countless killer lineups from Berlin's Panorama Bar to Kraków's avant-garde Unsound festival and Amsterdams own Dekmantel.
NIILAS https://soundcloud.com/niilas Niilas is a celebrated composer and electronic music artist that blends genres, instruments and electronics into a unique expression of club music. Weaving beats, deep bass and melancholic melodies, he creates glittery textures of sound, all tracing back to his indigenous Sámi background and Arctic aesthetics. Known for energetic live performances, his debut album 'Also This Will Change' gained him a Norwegian Grammy Award (Spellemann) for 'Electronic Music Record of the Year' in 2020. Becoming somewhat of a regular at the HANGING OUT parties, its our pleasure to have him back again, this time at HIMMEL for the closing.
EPI(CK) https://soundcloud.com/clubkowloon
Norwegian artist, designer and DJ. Co-founded of Club Kowloon in 2016 in Hong Kong. On warmup duty for this HANGING OUT! Expect some warm, ambient and experimental soundscapes.
Arrangementet presenteres i samarbeid med Liveurope.